I had a great day this day! I had a friend who flew in to come see the concert with me and since her flight was early in the morning, we were able to get a lot in our day. Started with visiting with my sister and dad in Denver. Then we headed to Greeley to spend time with my son, since he was only half an hour away from the venue. I always enjoy when I get to spend time with him!
This was my first time seeing a concert in The Budweiser Event Center at The Ranch. I don't remember if I had read on the tickets or web site that the doors opened at 6pm and the show was to start at 7pm. We had got there around 6pm just as doors were opening. Since we thought the show started at 7pm we decided to sit in the car and smoke a bowl and have a couple of drinks we brought. At about 6:30pm we decided to go in and we walked right in without having to wait in any line. I was really surprised that the venue didn't allow vape pens inside, even though they had a smoking area outside once you got in. Because of this I had to hide mine to get it in. When we got in, we could hear music playing, either they decided to start the show early or we had the wrong information. Luckily, we only missed, maybe, 2 songs from Asking Alexandria. Even though I was bummed to have missed their opening songs, I wasn't really there to see them. I had been listening to their set list in the weeks leading up to the show but none of their songs really stood out to me. However they were very good live and they sounded good! Though I wan't really into their music, they did an awesome job of pumping up the crowd for the Papa Roach and Shinedown. You can see from some of my videos on YouTube channel the crowd was jumping!! When Papa Roach hit the stage they opened with a classic, "Last Resort". The crowd loved it and was not only jumping but singing along. In fact the crowd sang along with most of their songs! The lead singer, Jacoby Shaddix, was jumping all over the stage encouraging everyone in the place to stand up and jump whether they were in the pit or in a seat! At one point he walked out into the crowd while he was singing. He even stopped to take a few selfies with fans in the stands. During their set I think the pit jumped for just about every song they played, except their slower ones like "Forever". The people near us didn't stand the whole time, so for a couple of songs we sat down. During one of those times when we were sitting, I happened to notice my back pocket getting warm then hot really quick! I realized that I had my wax pen in my back pocket and it was not only on but I managed to heat it up. I immediately reached to pull it out expecting to find a mess in my pocket. Luckily it didn't leak at all!! Between sets we walked around, went outside into the smoking section, then the bar to grab another drink, where some random guy started talking to us then decided to buy us all shots! I swear I always make the best new friends at shows lol. Once we got back to our seat we maybe sat there for 5-10 mins before Shinedown came out. The minute they hit the stage, everyone stood up! They came out playing "Devil" followed by all their old hits and some new songs off the new album like "Monsters" and "Brilliant". The lead singer Brent Smith was very interactive with the crowd, he thanked everyone several times for the love and support they have received. About half way through the show, the band moved from the main stage to an area closer to the crowd on a smaller stage. They played a few songs from there before finishing out the show on the main stage. Though there was some pyrotechnics during their set, I was a little surprised that it was only for a few songs. The times I had seem them before, they used much more, or at least I thought so. With or without the pyrotechnics, the band did an amazing job! I think the venue was cool even though it was an extra hour north of Denver. It reminded me of the World Arena in Colorado Springs, there wasn't a bad seat in the house. Shinedown has already announced another date this year in Denver and if things work out I will go see them again! If not this time I am sure I will again in the future!

Be sure to check out videos on my YouTube channel!
Follow me on
Facebook: https://www.facebook.com/dans420chronicles
Twitter: @dan_chronicles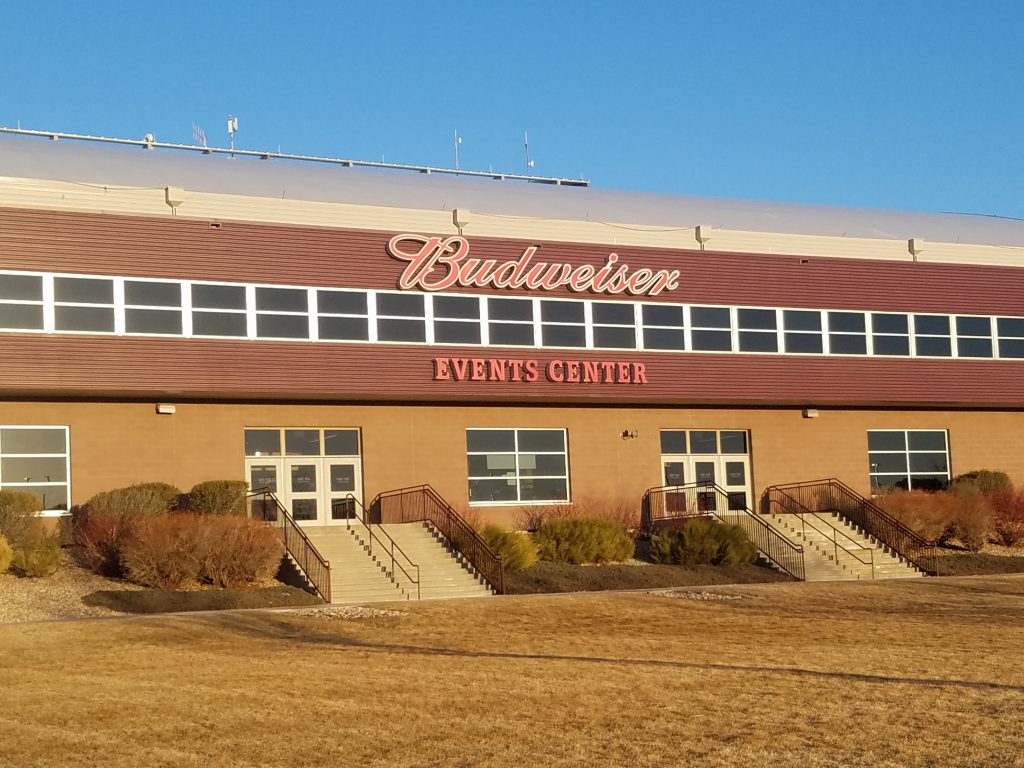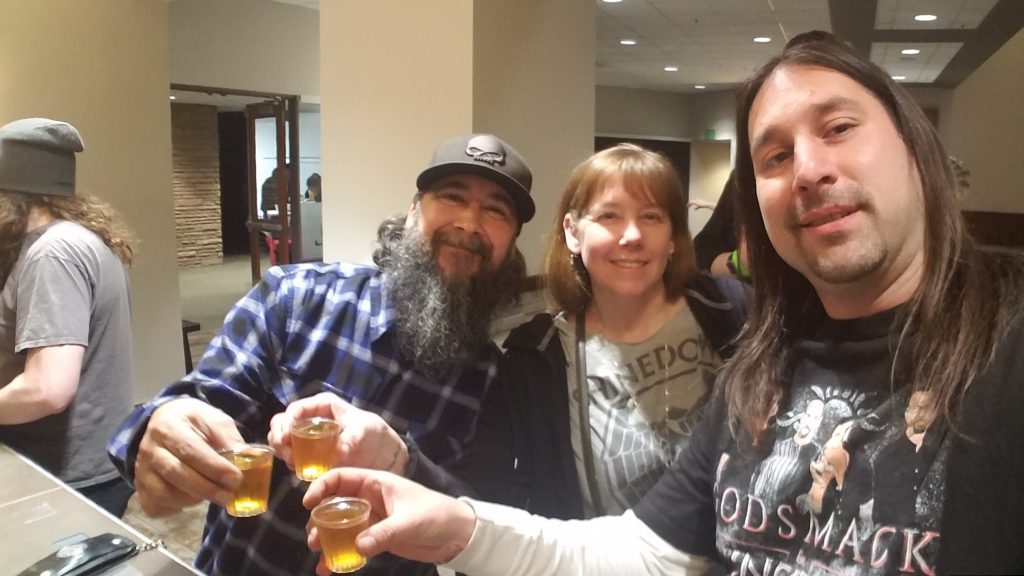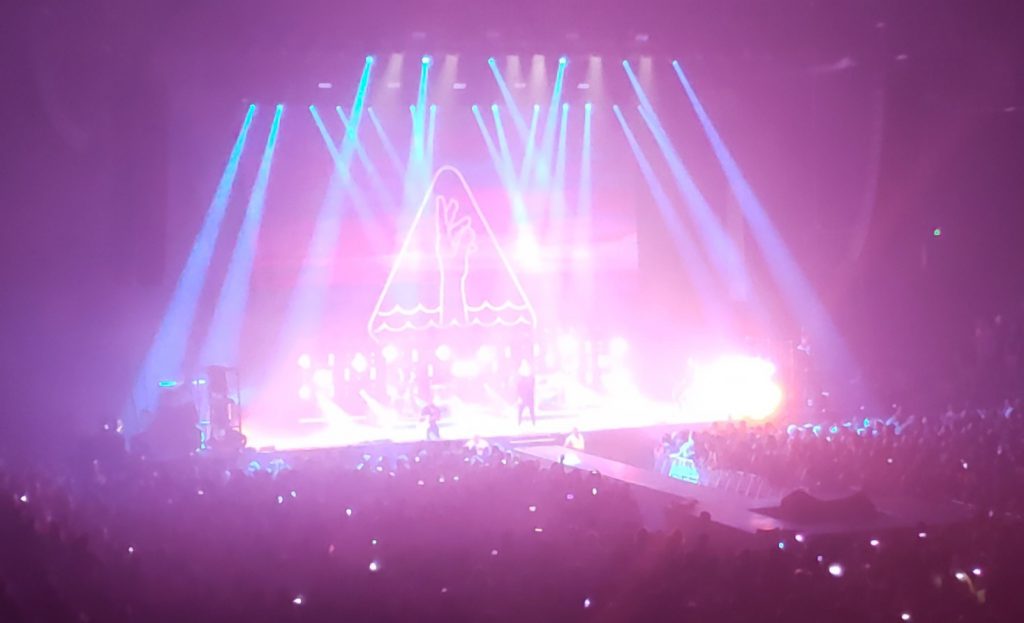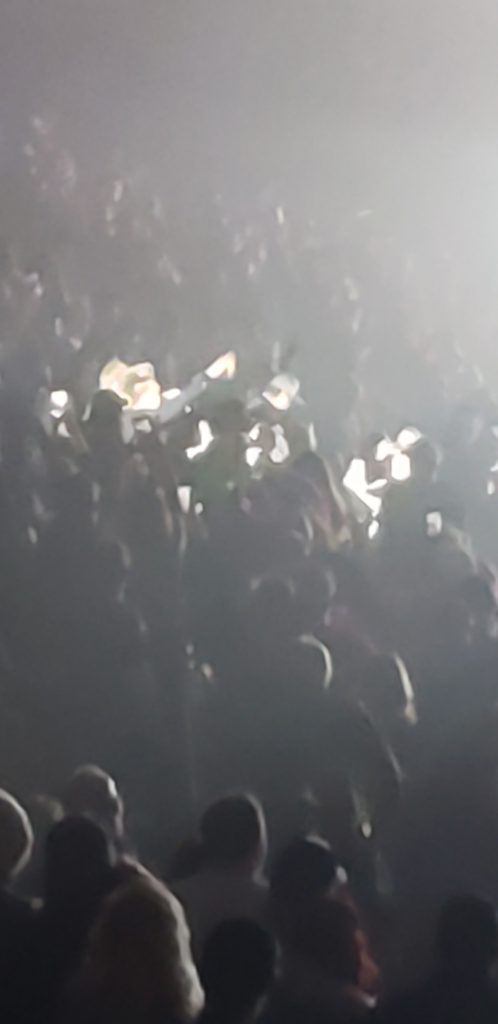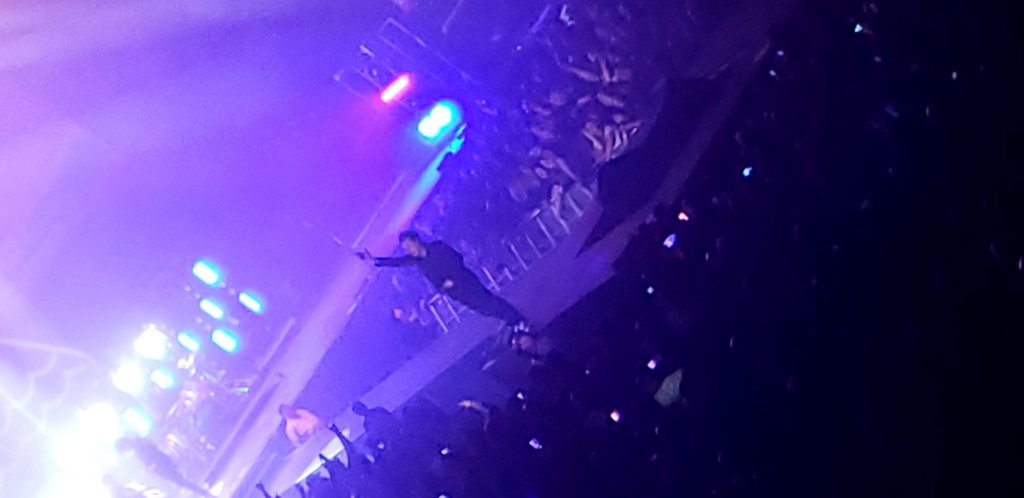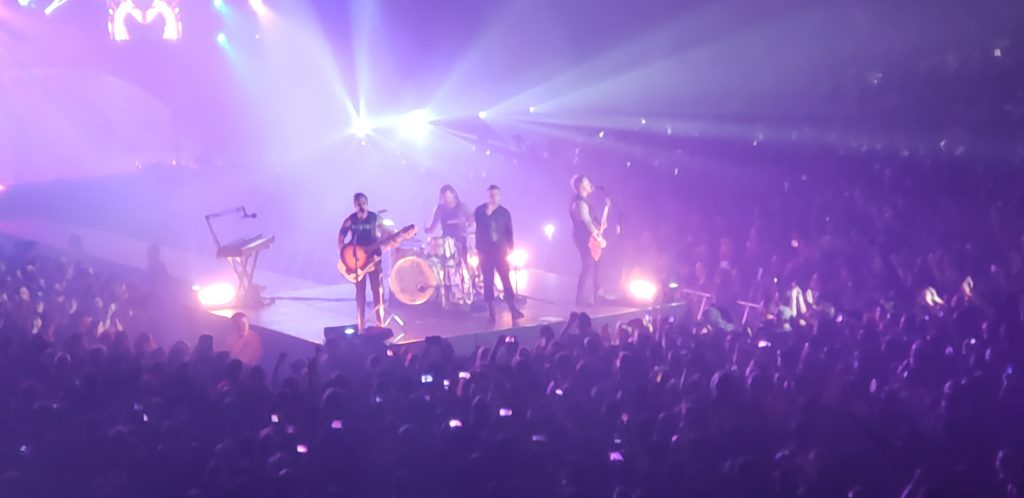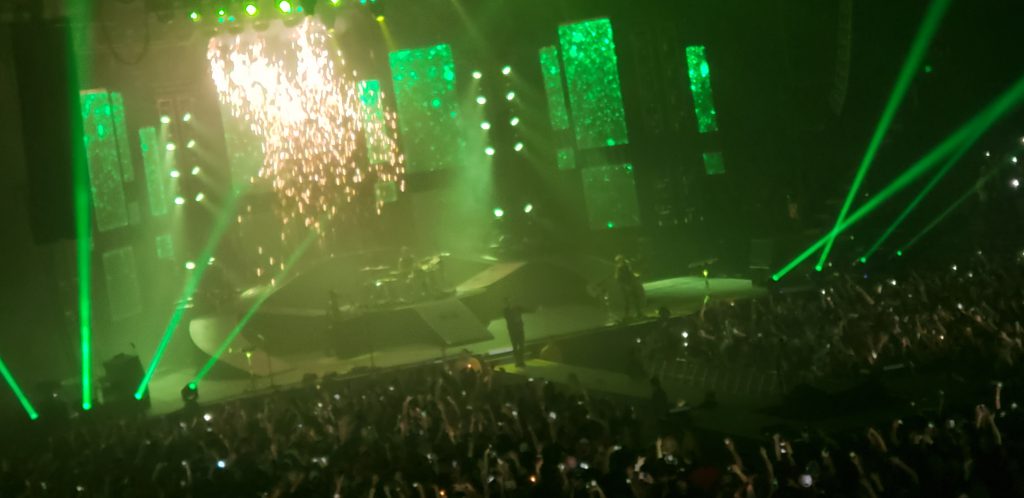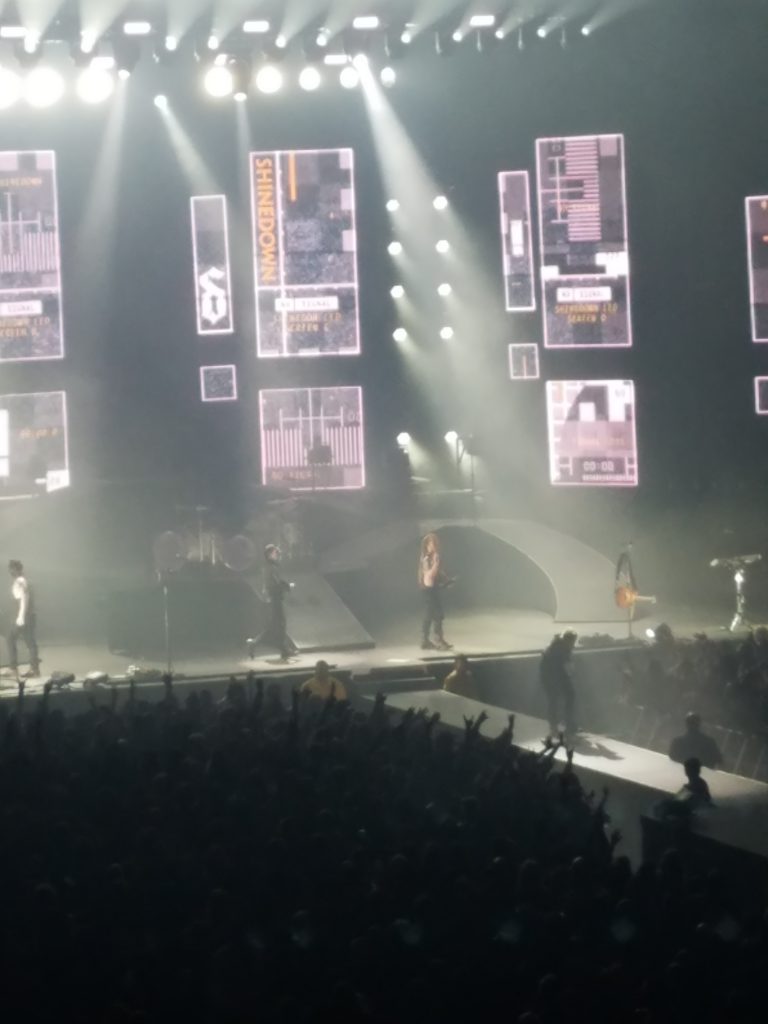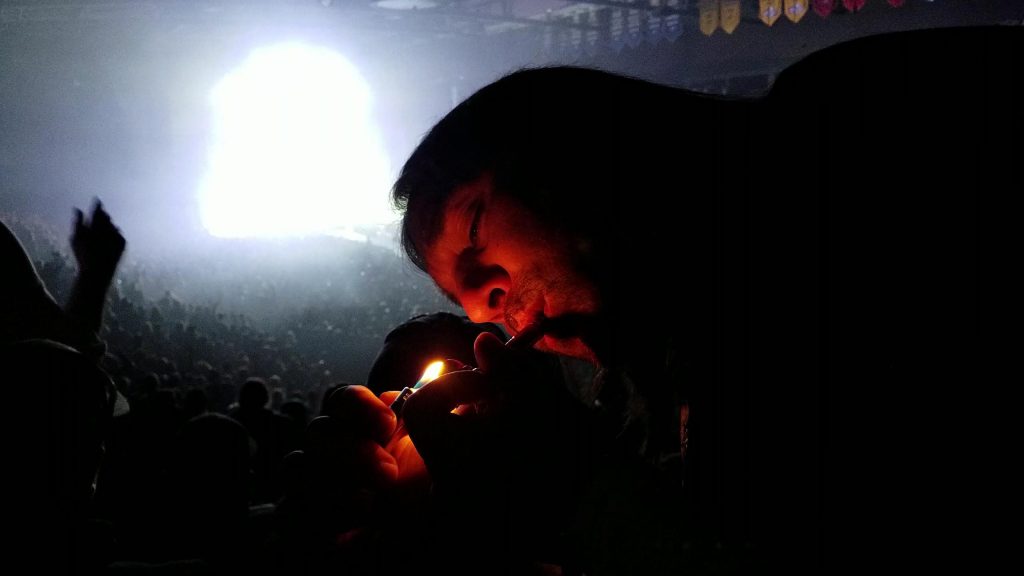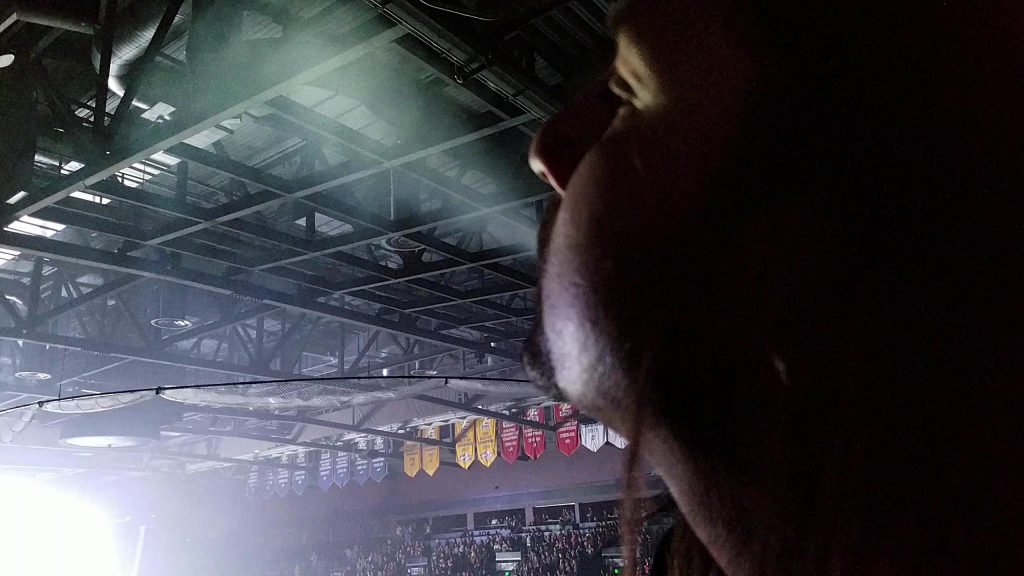 CHECK OUT THESE ASKING ALEXANDRIA, PAPA ROACH & SHINEDOWN SHIRTS ON AMAZON!!