Going into this show, I had high expectations for both bands, and I was not disappointed! I went to this show with both my kids, my sister and her boyfriend, and my daughter's friend. We were able to get right up front against the rail so we all had an amazing view the entire show. Before either band came on, my son handed me my lighter so that I would be ready when the time came to take my 420 picture. The security guard in front of us smiled and said, "as long as I don't see anything you guys are good." He was super cool, every time I went to take a 420 video or picture, he literally looked away! A big shout out to him for being so cool!!
Three Days Grace was the opener and literally every song they played, I knew. The singer was super pumped, jumping all over the stage and engaging with the crowd. One of the highlights of the show was being able to get a 420 video clip during their set while they were playing their song Home, at the part where he says "By the time you come home, I am already stoned!" I have the video clip on my Facebook page. I did get other 420 videos from both bands that night and I will be posting them on my YouTube channel over the next couple of weeks.
Disturbed was the headliner and they put on an amazing show with tons of pyrotechnics. They had a piano on fire and at one point ropes fell from the ceiling while lit on fire! The set list they played was great and included some songs from their new album, Evolution. They even played a few songs in the middle of the GA crowd.
With only these two bands playing they were able to both play long set lists, which was great! Be sure to check out and subscribe to my YouTube channel to view videos from this show and several others. Don't forget to follow me on Facebook as well.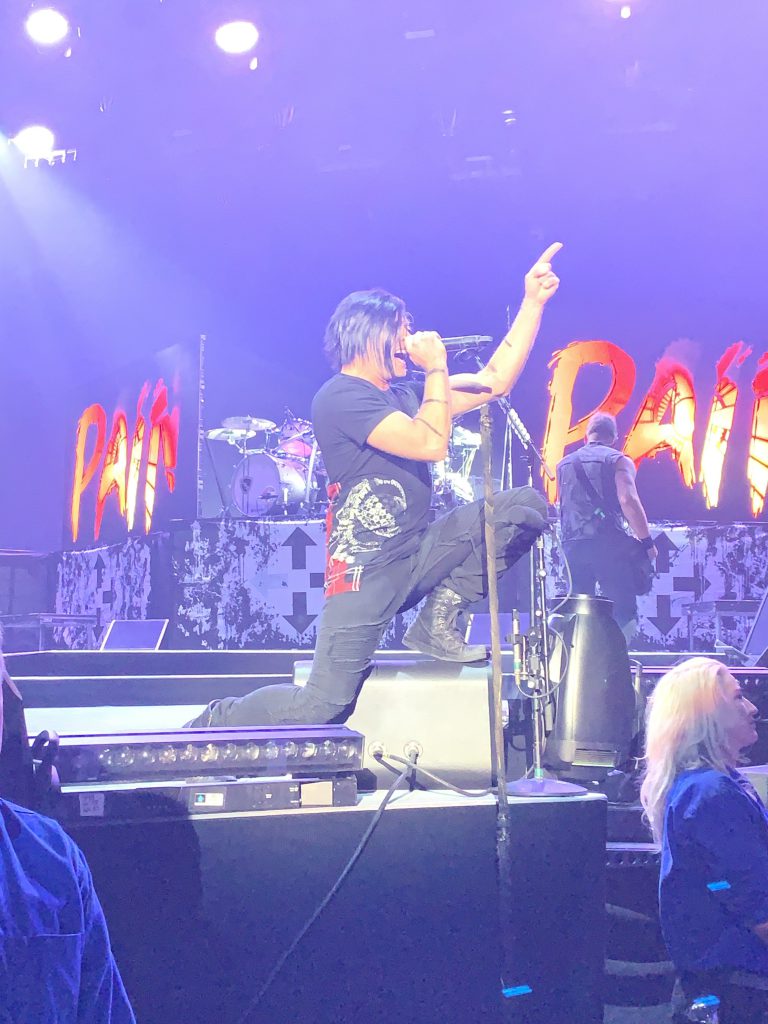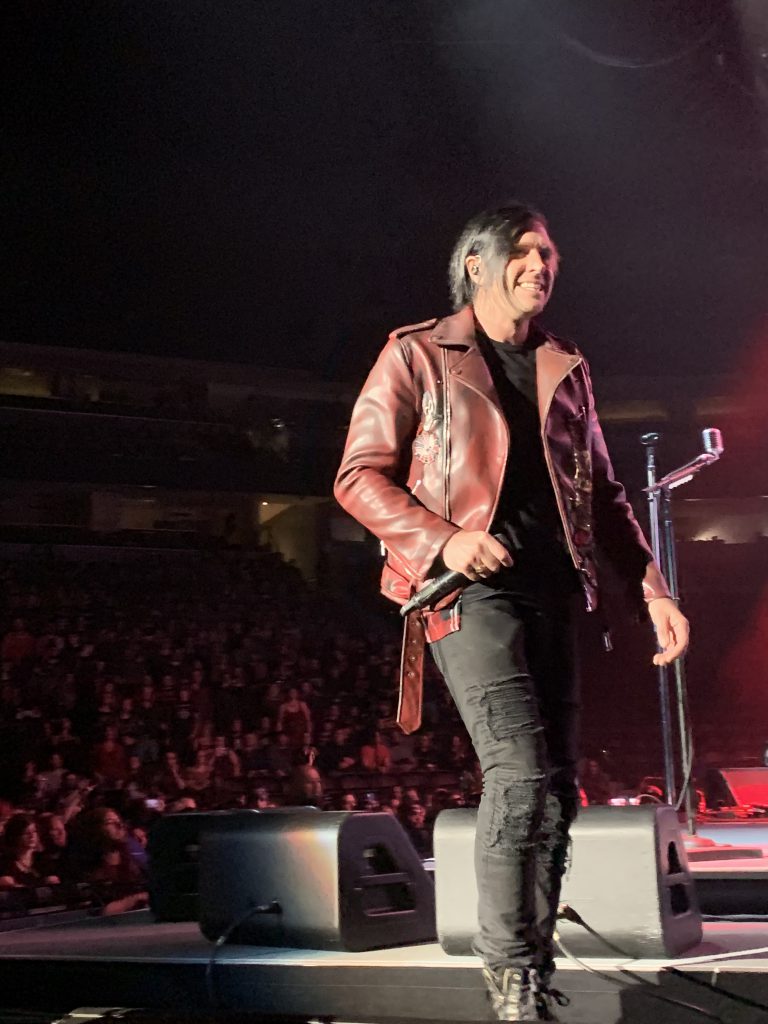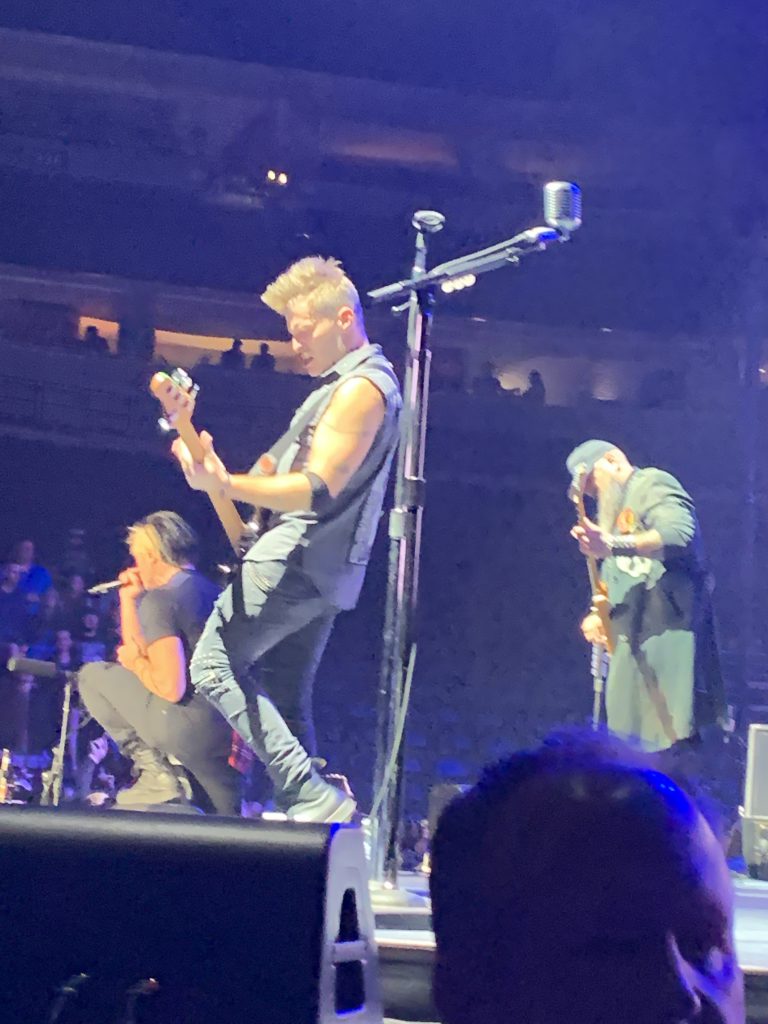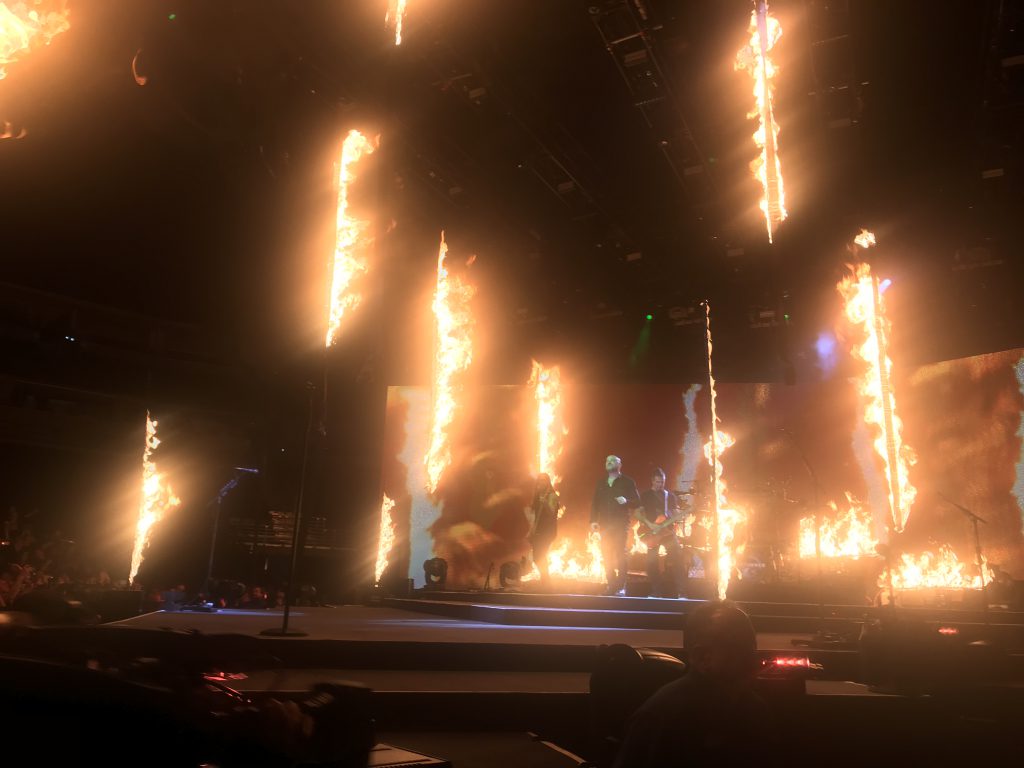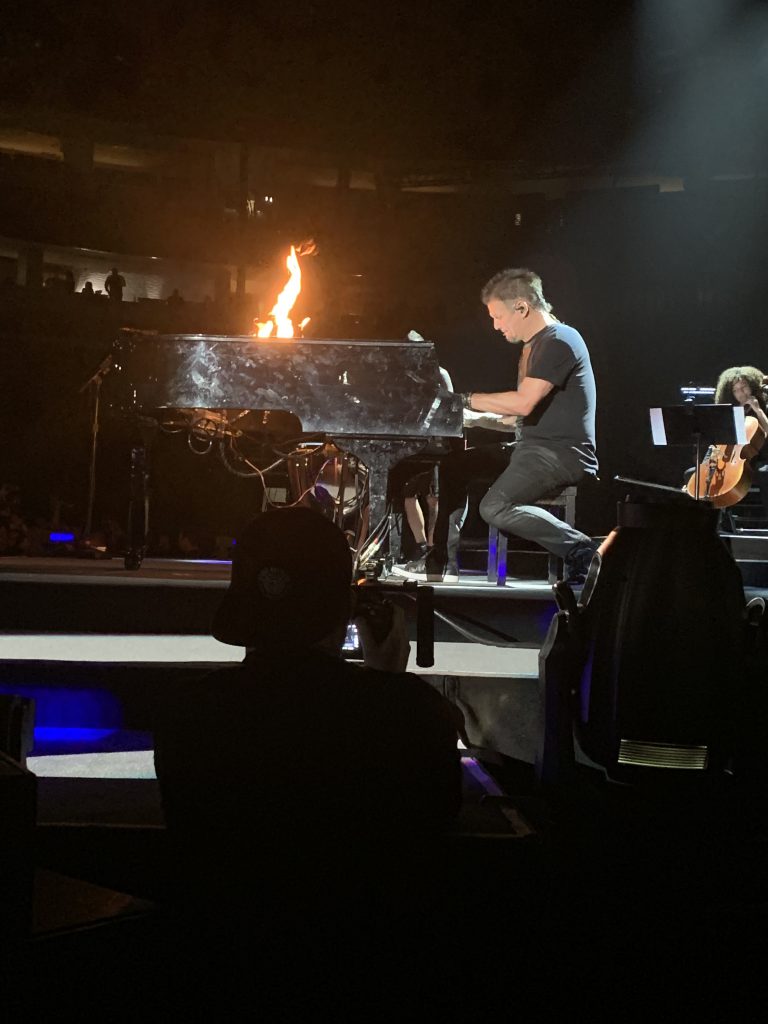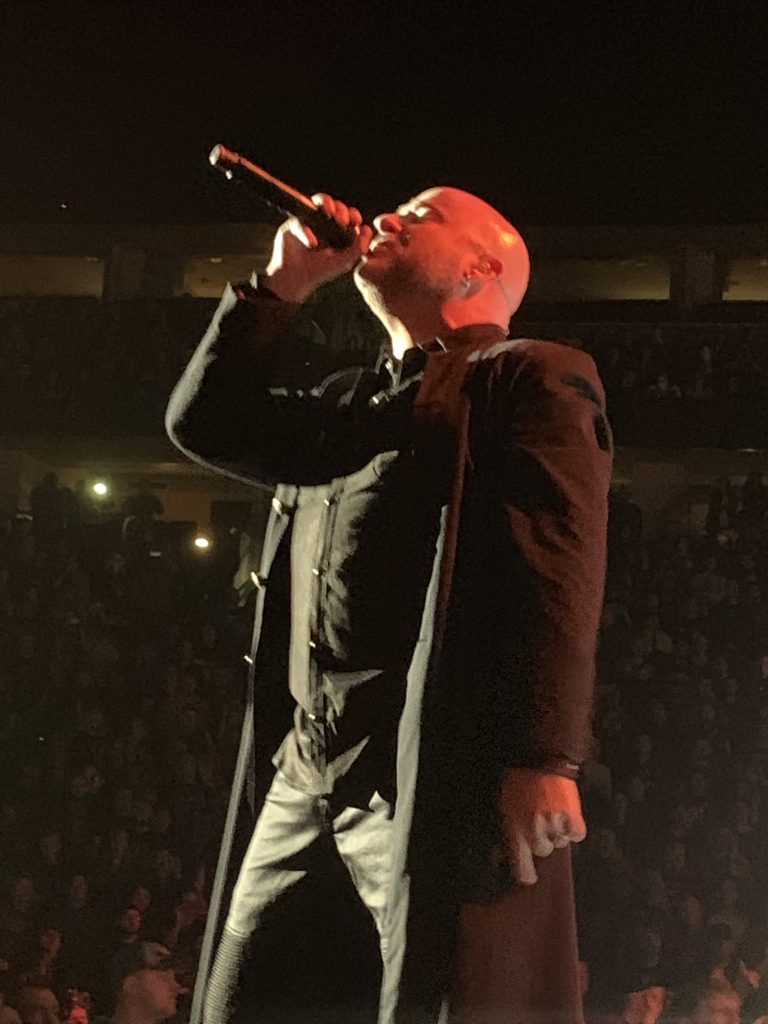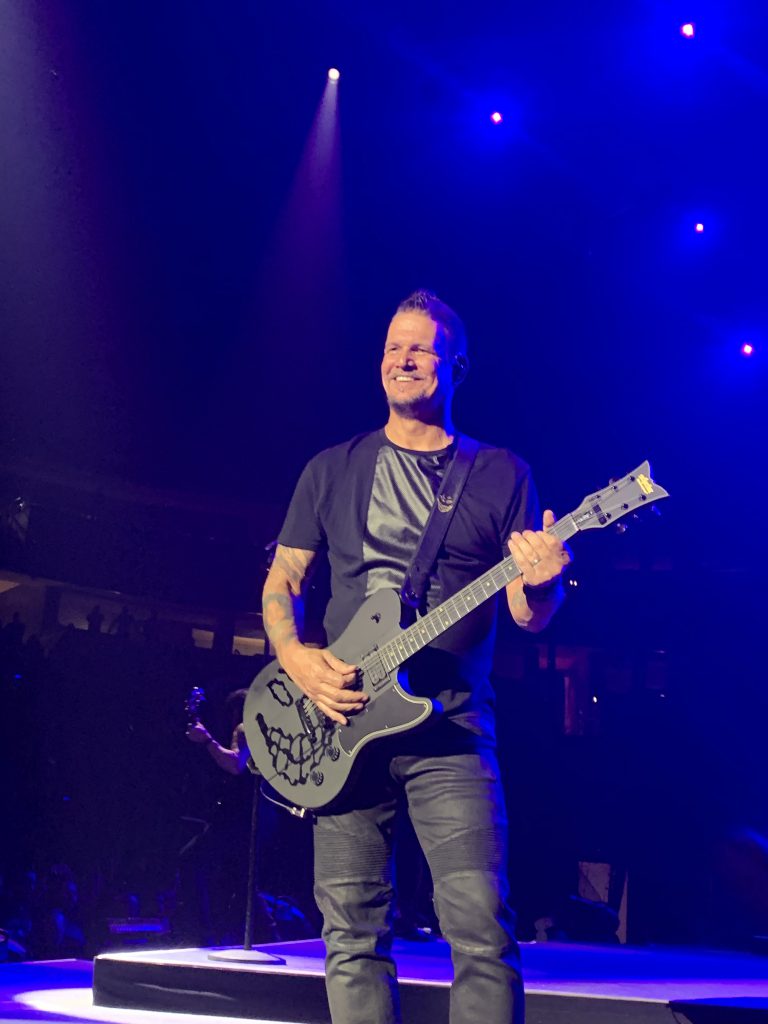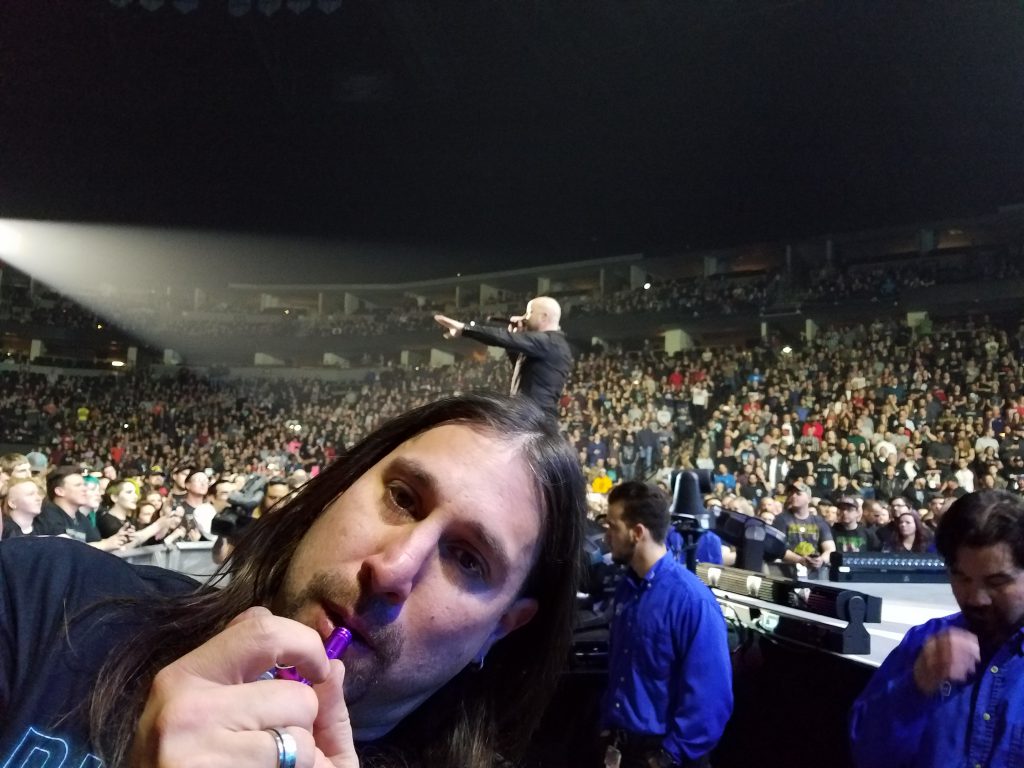 CHECK OUT THE DISTURBED AND THREE DAYS GRACE SHIRT ON AMAZON!!