Watch other video recipes on my:
YouTube channel (Dan's 420 Chronicles)
Ingredients
Cooking spray
4 boneless skinless chicken breasts
2 ounces cream cheese softened
1/4 cup shredded cheddar cheese
1/4 cup shredded mozzarella cheese
2 teaspoons finely chopped parsley
1/4 teaspoon garlic powder
salt and pepper to taste
8 slices bacon
1 pound small new potatoes halved (can also use regular sized potatoes cut into 1 inch pieces)
Optional garnish: chopped parsley
Directions
Preheat the oven to 400 degrees F. Line a sheet pan with foil and coat with cooking spray.
Using a small knife, cut a slit lengthwise partway across each chicken breast to create a deep pocket.
In a small bowl mix together the cream cheese, cheddar, mozzarella, parsley and garlic powder. Season with salt and pepper to taste.
Spoon the cheese mixture evenly into the pocket of each chicken breast. Alternatively you can put the filling into a plastic bag and snip the tip to create a makeshift pastry bag to squeeze the filling into the chicken.
Season the top of each chicken breast with salt and pepper then wrap 2 slices of bacon around each chicken breast.
Place the chicken breasts on the sheet pan; scatter the potatoes around the chicken. Coat the potatoes in cooking spray and season with salt and pepper.
Place in the oven and bake for 40 minutes. Broil for an additional 3-5 minutes or until bacon is browned and crispy.
Serve immediately, with chopped parsley as a garnish if desired.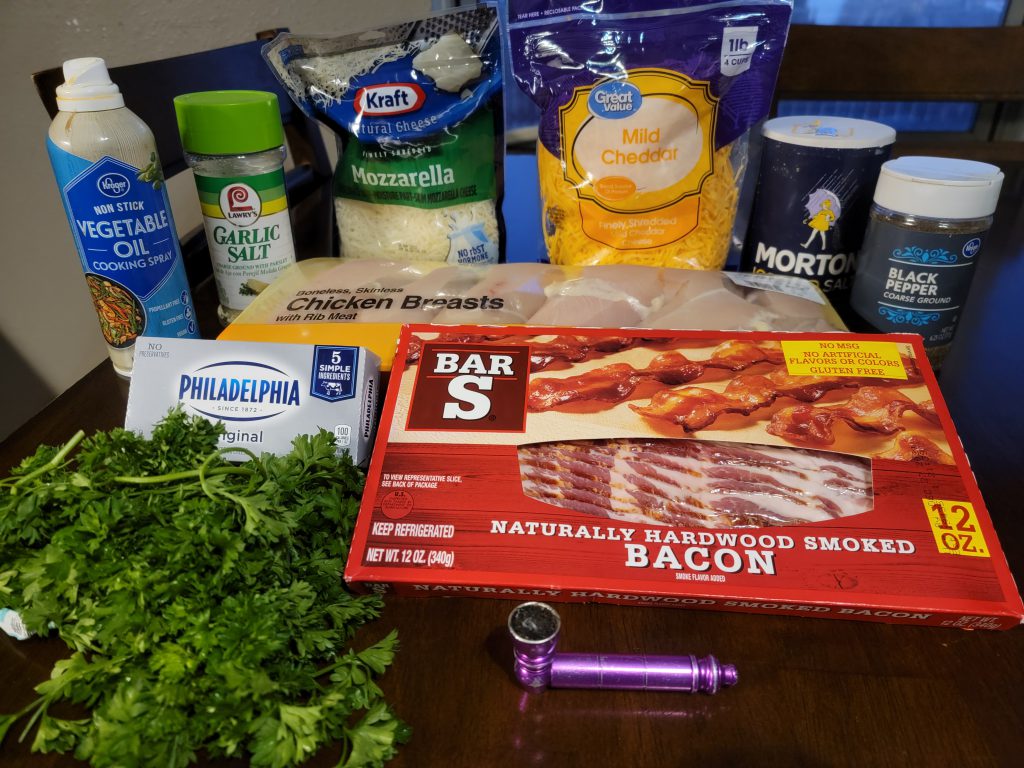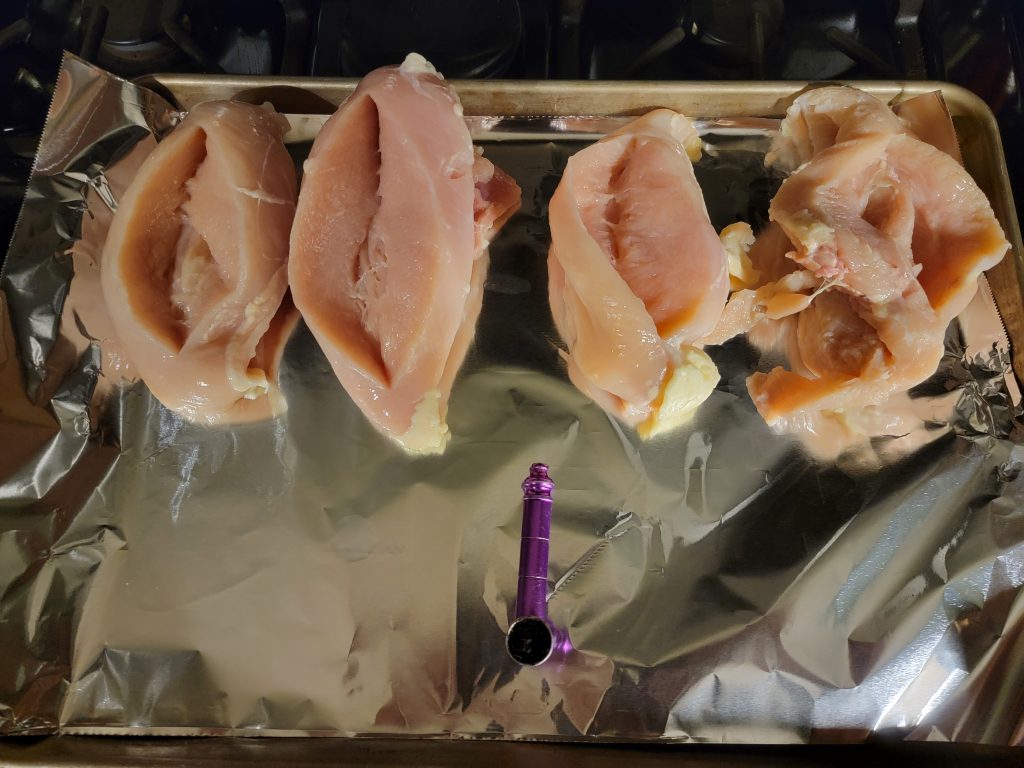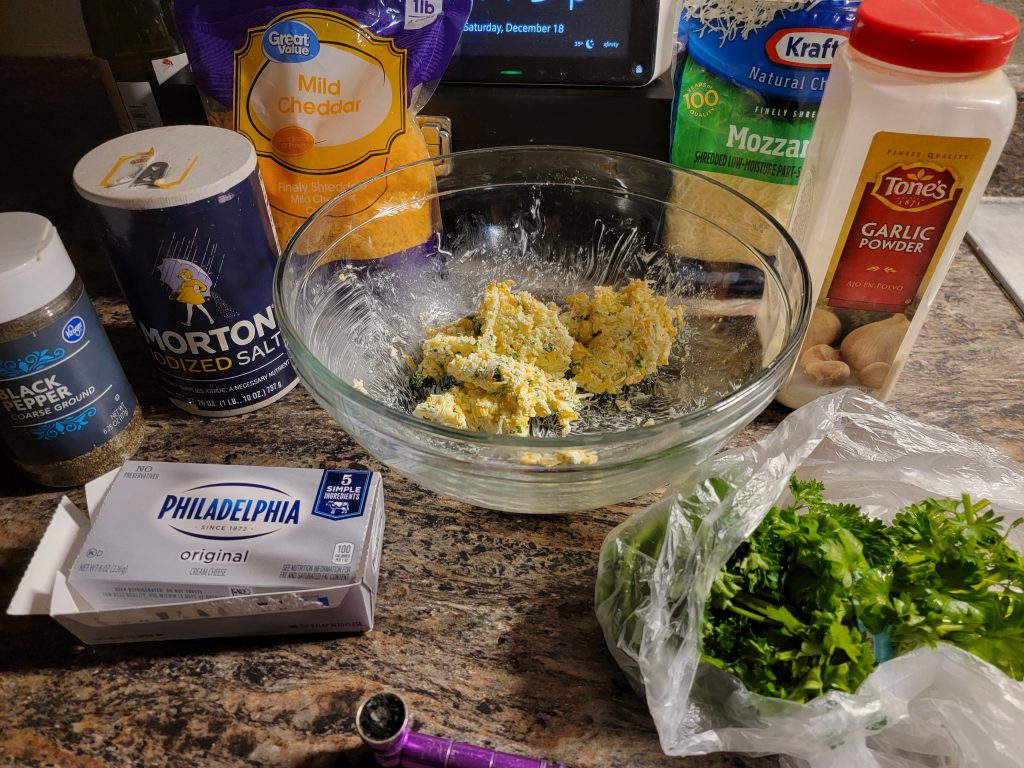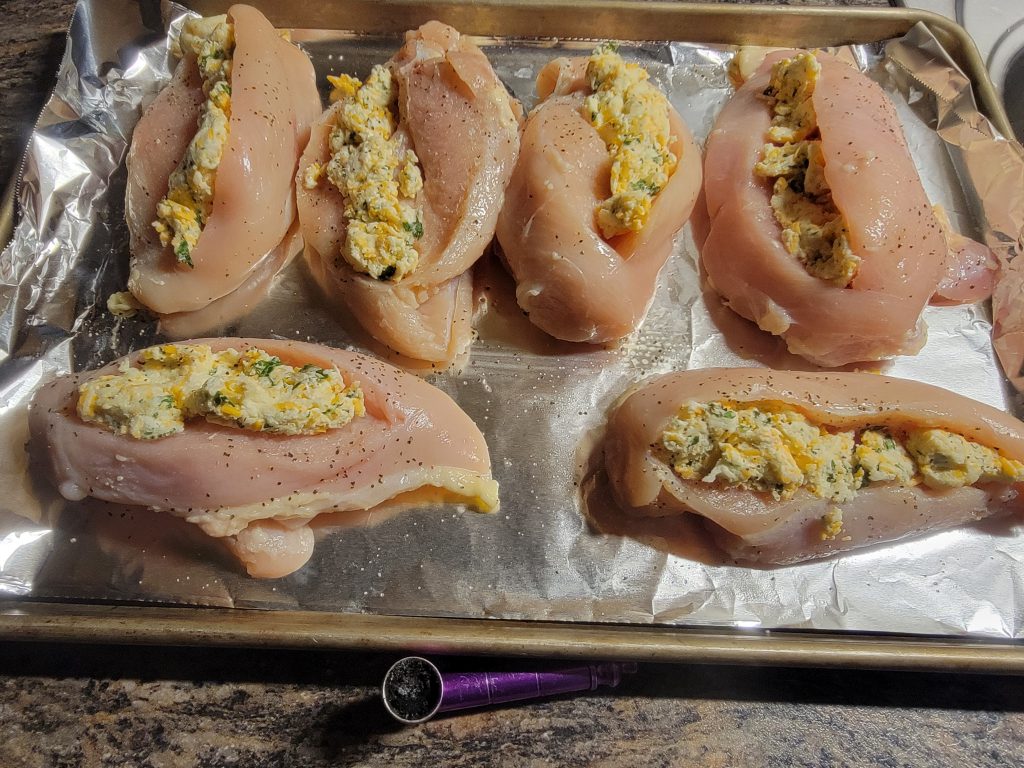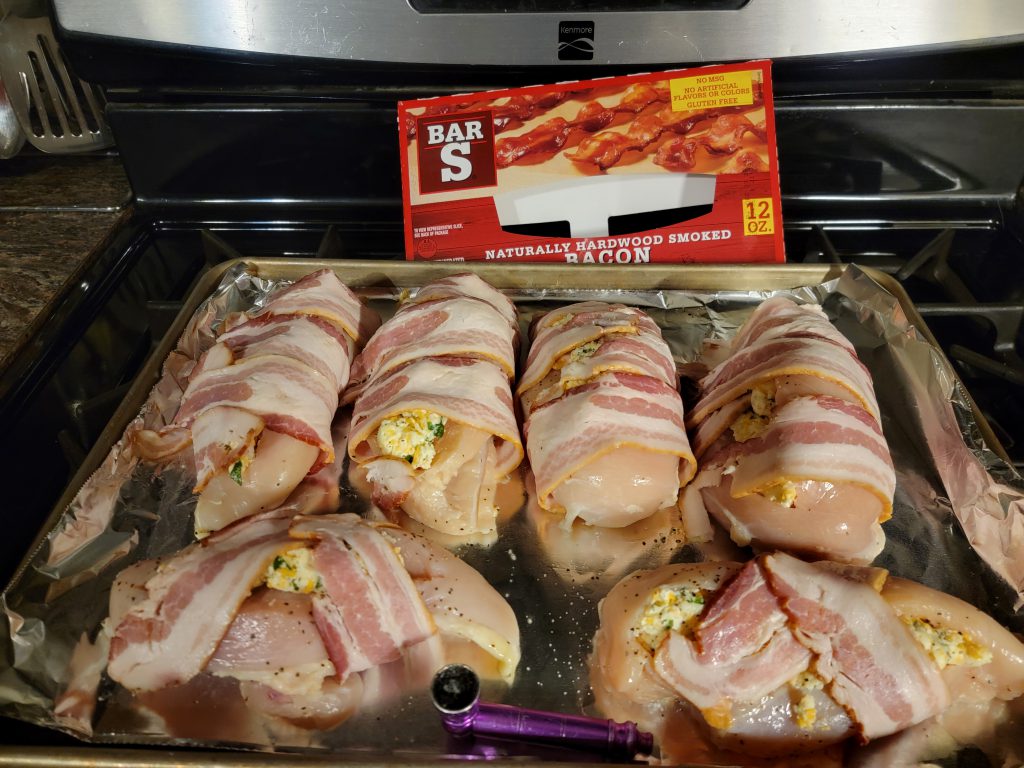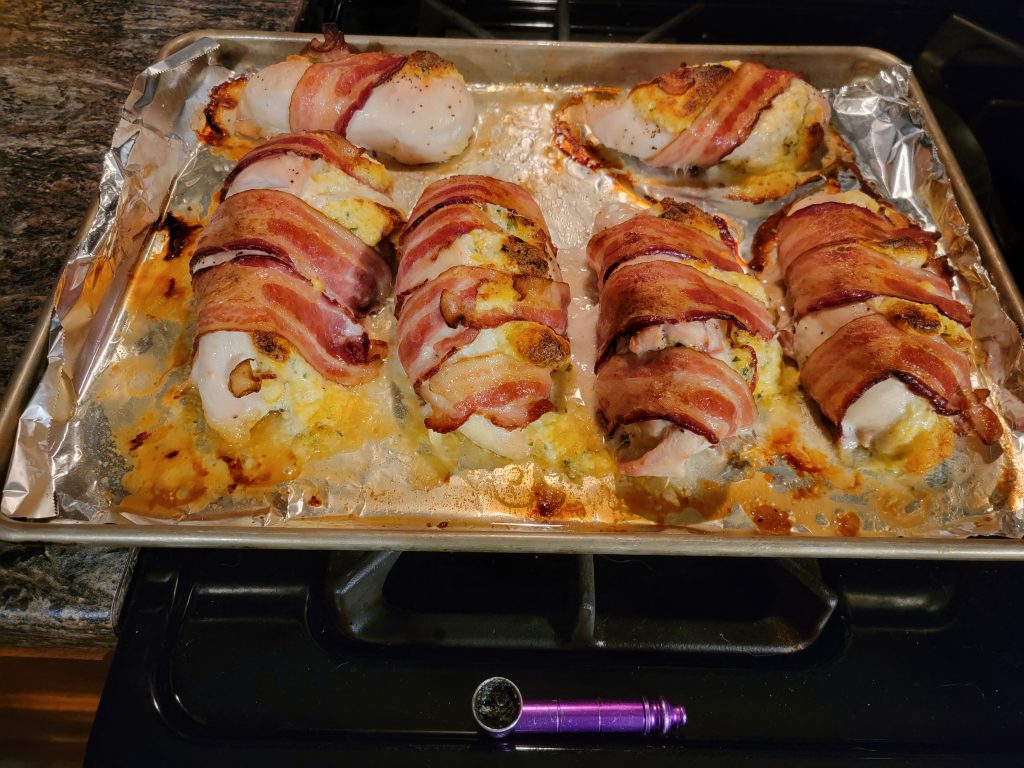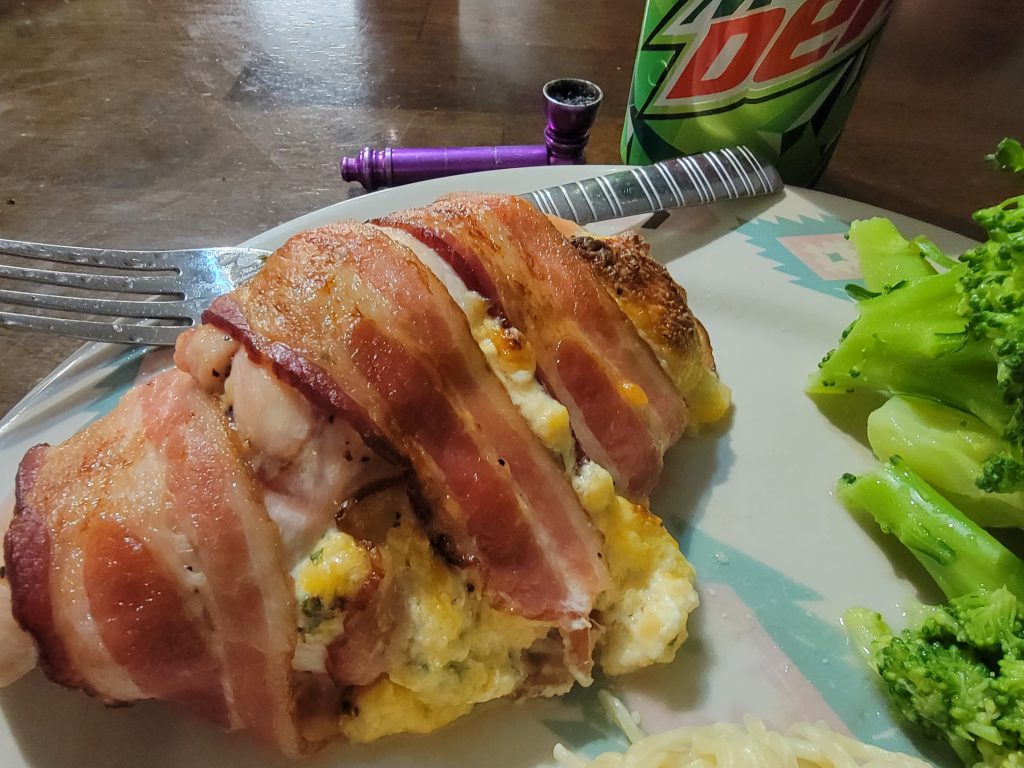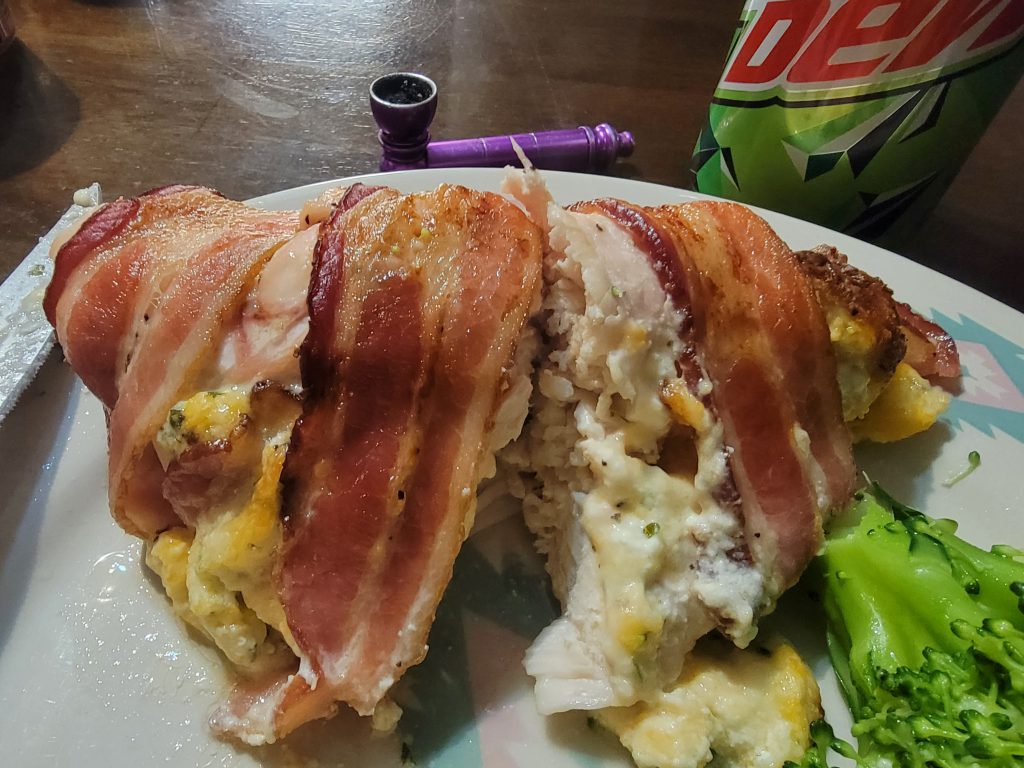 Nutrition
Calories: 515kcal | Carbohydrates: 24g | Protein: 37g | Fat: 22g | Saturated Fat: 11g | Cholesterol: 129mg | Sodium: 571mg | Potassium: 1269mg | Fiber: 3g | Sugar: 3g | Vitamin A: 725IU | Vitamin C: 43.9mg | Calcium: 138mg | Iron: 2.1mg